Crossroads Kitchen Calabasas–Coming Soon
Get ready to welcome this upscale plant-based eatery to Calabasas! Crossroads Kitchen Calabasas is an intersection where vegans, flexitarians, omnivores and meat-eaters can cross paths to share a delicious meal and have a good time.
Their Mediterranean-inspired cuisine features signature favorites like Stuffed Zucchini Blossoms, Beet Tartare, Tagliatelle Bolognese, and Fettuccine and Truffles. Enjoy your meal surrounded by upscale décor indoors or on their open-air patio. You can also reserve their private dining room.
Voted "America's Best Vegan Chef" by Oprah Winfrey, you're sure to love Crossroads Kitchen Calabasas' satisfying plant-based dishes and inspired cocktail program.
Directory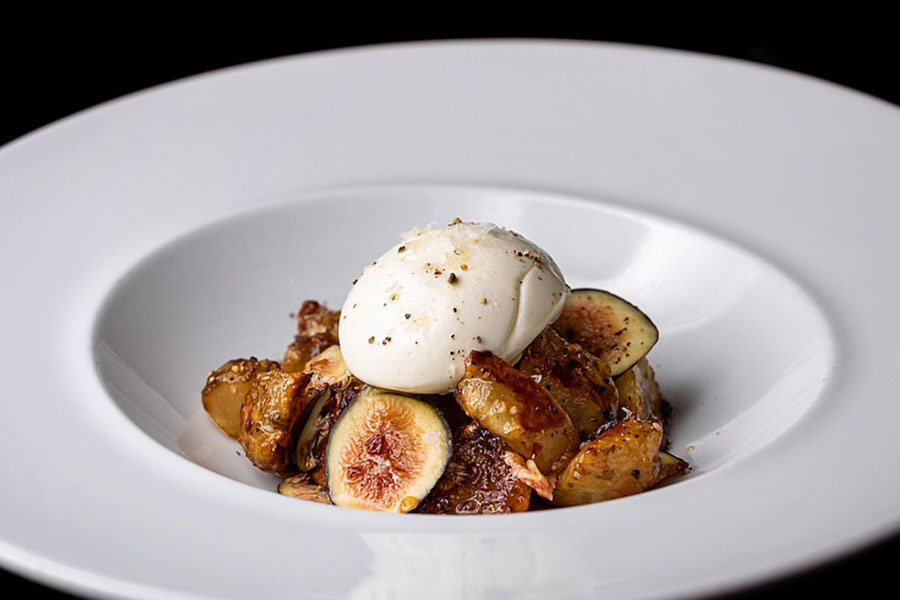 You May Also Like
The Commons at Calabasas brings you a mix of stylish boutiques, popular global brands and the latest trends in fashion, beauty, home goods and more.
Whether you are looking for a light bite, a homemade sweet treat or a delicious sushi dinner, the dining destinations at The Commons at Calabasas will satisfy all of your cravings.